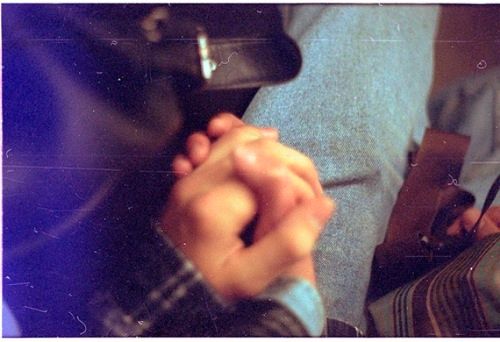 ph: weheartit
I can't get the hang of this. I've been typing and erasing and can't decide how to write so I don't know how it will turn out. My story is confusing, especially to me. You see, everything we've been through, it's so baffling, intertwined and complexly stretched out that I can't even put it into words. You know what they say about realising what you have only when you lose it? That's exactly what happened.
I do not know when I realised it and it must have been a while after it ended... but as time went on and all our different aspects were becoming apparent to each other- for my part at least- I think I fell in love. Fell in love when I wasn't even on talking terms with this other person.
The thing is that the actual 'relationship' was a short ordeal. We went out for a few weeks but after a while, it was abruptly cut short. All in all, it was a quick thing, too quick for us to properly adjust to each other. The worst part is that despite everything, we had a whole lot of 'moments' and little sweet memories that keep haunting you.
So for two years it's been this mesh of an unfinished business, an unspoken of and non-verbal communication and many, many stupid mistakes. We used to see a lot of each other so it was painful. There was no way I could move on, especially me being so overwhelmed with his presence. Sometimes one of us made a move. We ignored each other- I don't know why. We would then get mad with each other and that made everything worse. Cowards and bloody idiots!
Today, I do not know what will happen. Sometimes I feel so sad that two people can be so complimentary and yet clash so much at the same time. I used to get really sad about this. Twice I tried to contact him. Useless. Just as useless as his attempts were.
I have finally accepted the fact that the right occasion won't ever come up. Not now anyway, I don't ever see him. Which is good. At least I can have a good shot at moving on.
My final and concluding thought is that I really wish that it wasn't for him the way it was for me. Because in that case it must have been bloody painful and I really don't want him to have gone through all that.
I love you.
Despite everything.