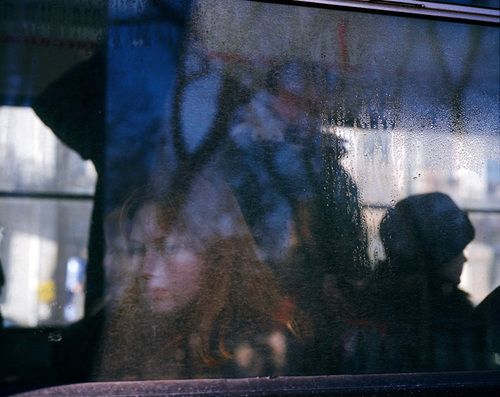 ph: weheartit
I remembered the first time you picked me up in that stupid car of yours & made my sit in silence until your hour of silence was up. I remember the time we met in the parking lot and you listened to me cry. I remember kissing you that night. I remember breaking your heart because not being with you was breaking mine. I remember seeing you walk into that coffee shop 6 months later and feeling like a piece of my heart was complete again. I remember those late nights. I remember wanting to call you the second I left your side. I remember all the phone calls. I remember everything you said. I remember your sweet kisses. I remember falling in love with you, and never telling you. I remember leaving for school. I remember pushing you away. I remember the regret that I felt the second we got off the phone that night after I said goodbye. I remember the tears hitting the floor. I remember that last phone call..."I'm dating someone."
My heart was ripped right out of my chest. I could picture spending the rest of my life with you. Kissing you on that bridge in Paris. Staying all day in bed with you. And now you have all of these dreams with her. She's beautiful. She seems great. Which kills me, of course. But I'm happy that you are happy. I'm not happy that she's the one making you happy. I couldn't give you everything that she can right now. I'm so far away from you. It's the worst feeling. I feel like I have my hands tied behind my back and my mouth covered with tape. If I could just see you. If I could just talk to you. You would see, I'm becoming the woman that I'm supposed to be. I wanted you to be a part of my growth. A part of my change. I miss you more than anything. I don't know if I'll ever be able to say all of this to you, face to face.
But I guess this just serves as a lesson. Never let go of something that means the world to you. I don't care how scared you are. I don't care how lazy you are. I don't care about your pride. Fucking fight for the things that you love.
-r