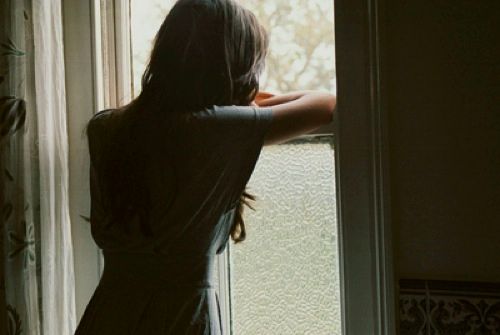 ph: weheartit
I fell in love with the way he held me tight. I fell in love with the way he'd kiss the back of my hand as he held it. I fell in love with the way he whispered, "I love you" in my ear, the way his breath felt against my neck as we cuddled, the way his lips felt when we kissed, who he was. I fell deeply in love with, I dove deeply.
Months pass and the sweet words flow and everything is fine and as soothing as things where, we were like the titanic. We graced through the water, we didn't see the iceberg coming, we felt it hit. We sank, so quick. One minute we were in love the next he was doubting. From someone who claimed that I was perfection in their eyes, from someone who stated they never wanted me to leave, he left. He tossed me aside, feelings invested, heart claimed, he left. He said we needed a break, said he wasn't feeling what we had anymore. And for so long I blamed myself, so many tears have I spilled. So many bruises cover my heart.
So I wonder, when you walk down the road you took when you left, will you ever stop dead in your tracks and want to run back to me? Will sorrow fill you up and tip you over and have you trying to wipe away all the sadness that has filled you up? Will you miss me and my pure love, my golden heart? Will you come back and snuggle next to me, your spot is as empty as ever since you left. More importantly, in your heart - was that the best choice you made? To leave someone who loves you, because truth be told, I still yearn for you. And I don't know if my heart will remain in the same spot you dropped it at. Will you be afraid when someone else has picked it up?
________________________________________
the winner of the jewelmint
giveaway
was...
WINNIE
! congrats!
make sure to check out
jewelmint
for this month's latest designs ♥