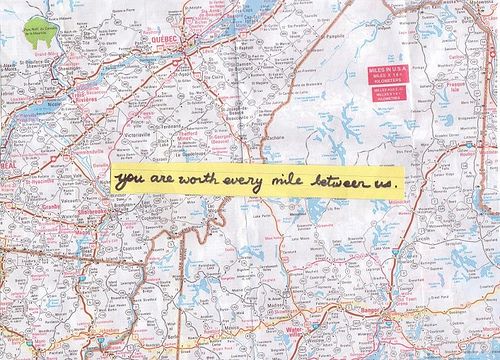 ph: casimirpulaskiday
We met in the most unorthodox way possible. I had come to switzerland to visit my father, you had been living there for the past ten years. We both found our way to that club by pure chance (I had actually not considered even going that night). We flirted, we talked. We had a friend in common so it was only natural that we made conversation. Then you invited me to take some air. I refused because I knew it would be weird for that friend and because I had already invested my heart to someone back home. You never gave up. (Which is why I kind of fell for you that night). We found ourselves behind the club, kissing with ardent fever like the typical teenagers we are, giggling at every awkward touch, pretending our friends didn't even exist. This was the case for hours. I never once felt out of place, you made me feel so beautiful. When it was time to leave, we couldn't stop kissing goodbye. I remember me telling you between our pressed lips that I had to go, and in response you held my waist even tighter. I tiptoed back home, making sure not to wake up the sleeping household, and jumped in bed. Although my feet were killing me, my head spinning miles an hour, and my eyelids heavy, I couldn't sleep. I remembered the next day like it was yesterday.
My phone was blinking with a new text message. It was from you:
"Hey can I admit something: I couldn't stop thinking about you last night"
My heart started spinning. This was supposed to be a one night thing. A summer hook up. No baggage. No emotional commitment. But how could I doubt my own feelings? I knew how I felt. How I feel now. I couldn't leave you. You made it so much harder when you told me "Don't go. Stay. Stay with me," But I was leaving the next morning. We spent the whole day getting to know each other, asking questions. Being honest. It was so natural. No drama. We just fit. I remember when we giggled like idiots when you asked me to be your girlfriend and we told our friends how we felt. I didn't fall asleep the night before my flight. We texted all night. I remember sitting in the plane back home rereading all of our texts, with the goofiest grin plastered on my face. Thousands of texts. And here I am. Just five days later. 3953 miles away from you. Still your girlfriend. Terrified about us. About who we are going to be. How we are going to make this work. If it's going to work at all. But I know its going to be alright when you text me goodnight at 6 in the evening here. When I wake up, no matter the time, and you're wishing me good morning.
Here is what I sent last night when I went to sleep: "I think the worst part of this time difference thing is you're not awake when i go to bed to tell me good night."
This is what he replied at 5 this morning: "Yeah I know but I'm awake when you get up to say hello <3"
I can't wait to see you again. I'm going back in December, and when everybody I know think this isn't going to work out, i simply read a text you sent me last night:
"Hey just wanted to say, I know we didn't make a mistake. I still can't believe that what we are doing is real, but I've made mistakes before, and trust me when I say this isn't one of them. Sleep well, i'll talk to you tomorrow morning,"